Welcome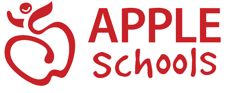 Youngstown School is proud to be a healthy school, and we are proud to be a partner with APPLE Schools. We firmly believe in being an active, supportive and positive school community that empowers everyone to make healthy choices.
A home version of our nutrition policy will be sent home with each child and is at the back of the handbook.
Youngstown will foster a healthy school environment that supports students, staff, parents and community members to choose healthy, active lifestyles. Active living and healthy eating habits will be encouraged and supported by sustainable programs within the school community.
We are very pleased to be able to provide all of our students with the Leader in Me process which is based on Stephen Covey's 7 Habits of Highly Effective People. We believe that all students from Kindergarten to grade six can be strong leaders in their own right. The Leader in Me is an approach that allows staff to support students by fostering a deep sense of responsibility, respect and dedication to themselves, their school community and families.
Youngstown will empower everyone to make educated choices towards leading healthy lifestyles. A sustainable and positive environment will be a constant force in making healthy choice the only choice with the school community. Youngstown will work towards sustaining a goal of health for all.